Bethany Teen Brazilian Jiu Jitsu Classes
Learn Jiu Jitsu and Get In Amazing Shape! May Specials!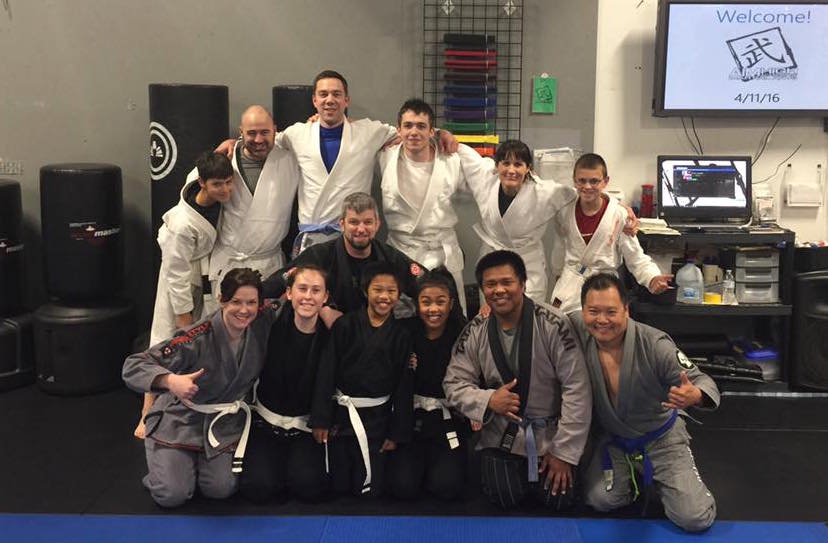 And on top of it all, our Teen Brazilian Jiu Jitsu classes give our students unstoppable confidence by teaching them the ultimate form of self-defense that teaches students to use their opponent's weight and strength against him. In fact, after just a few short classes in the Teen Brazilian Jiu Jitsu program at Five Rings, we guarantee the champion in your teen will begin to shine!

A Great Activity For Every Teen!
Our Teen Brazilian Jiu Jitsu program is for ages 13 & up and are the perfect choice when you want to get your teen active and excited about fitness. Beginning with their very first class you'll start to see the improvements and benefits. As teens learn the fun and effective Brazilian Jiu Jitsu techniques, they enjoy a world of other benefits, including:
Finely tuned motor skills
Enhanced coordination, concentration, and self-control
Improved social skills and respect for others
A huge boost to your teen's self-respect and self-confidence
Important lessons in self-discipline
Effective and practical self-defense techniques
The Teen classes at Five Rings Jiu Jitsu in Beaverton provide self-defense skill they need through life. It doesn't matter if your teen has never stepped inside of a dojo before, at Five Rings Jiu Jitsu, we cater to teens of all skill and experience levels. So whether your child is a pro on the mat, or a beginner, our class is perfect for getting them where they want to be.
Teen Jiu Jitsu Classes In Beaverton Provide A Lifetime Of Benefits Await Your Child!
If your teen is searching for an exciting way to boost confidence, fitness, and self-discipline, you can trust our Teen Brazilian Jiu Jitsu classes to give you the results you want.
Fill out the short form on the side of this page to receive more information about how you can sign up for this incredible self-defense class in Beaverton!