Bethany Brazilian Jiu Jitsu Classes
Learn Jiu Jitsu and Get In Amazing Shape! May Specials!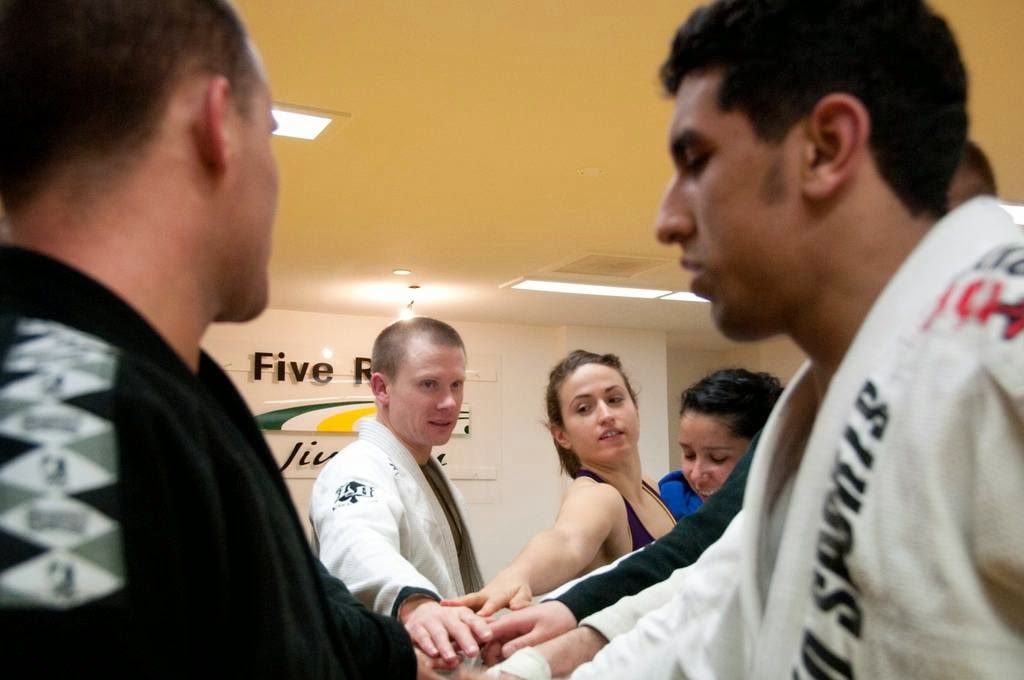 Five Rings Jiu Jitsu is ready to take your fitness and self-defense training to the next level! Our Black Belt Brazilian Jiu Jitsu instructors teach our students the basic skills up to the expert level techniques as they gain confidence and self-esteem.

No matter your skill level, our experienced instructors tailor classes so that you can conquer your goals. Our Brazilian Jiu Jitsu classes will get you into amazing shape, increase your flexibility and core strength, while teaching you the most effective self-defense and BJJ techniques on earth.
Brazilian Jiu Jitsu Is The Ultimate Self-Defense & Has More Benefits Than Any Other Martial Art

Five Rings Jiu Jitsu offers classes for all levels, Gi and No-Gi, in Brazilian Jiu Jitsu, one of the most effective self-defense styles and easy to learn martial arts in the world. Brazilian Jiu Jitsu promotes the concept that anyone, regardless of their size or strength, can defend against a bigger stronger assailant using leverage and proper technique.
The Five Rings Brazilian Jiu Jitsu program reflects over 25 years of martial arts experience, 15 years of living and breathing Jiu Jitsu, competing, coaching, and training hundreds and hundreds of students. Our program structure and curriculum are what sets us apart from the rest.
With each new class, you'll feel the countless benefits of Brazilian Jiu Jitsu begin to take hold. With Five Rings Jiu Jitsu you will get:
A Positive Learning Environment
Ability Specific Division of Classes (BJJ 1, BJJ 2, BJJ 3, BJJ 4)
Clear, Concise Instruction
Emphasis on Brazilian Jiu Jitsu Technique Development
Curriculum Mapping for Balanced Coverage
Skills Assessment and Feedback On Your Brazilian Jiu Jitsu Moves
90 Minutes of Instruction
Make The Decision To Change Your Life Today! Proudly serving the Bethany and Tanasbourne Areas!
With our current schedule of classes you are sure to find a time and program that suits you. Fill out the short form on the side of this page to get all the information you need sent directly to your inbox.